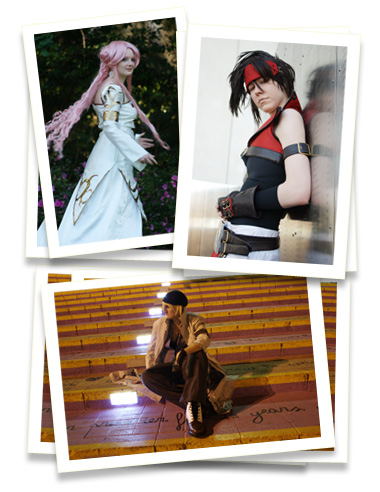 Cosplay and related photography is a major focus for Prince Photography and we specialise in on location shoots to make your outfits stand out.
We appreciate you spend so much time and effort on your costumes. So we tailor the shoots to suit your character and theme. Afterwards you will receive your photos, already processed and in high resolution, all included in the cost of the shoot. Additional prints can be purchased if you would like more.
Photo shoots are much like Voltron, much better when you combine! Getting your friends together for a photo shoot means you we take more interesting and dynamic photos you couldn't do otherwise.
Prince Photography also attends many anime conventions and provide a photo studio service onsite. Photos are ordered stright from our site and we post them out to you. No matter where you are! Photo shoots can also be booked ahead of time if you are in a particular state. Contact us for more information or if you would like to book a photoshoot.
We also have a major focus on portraiture photography and if you would like to have your wedding, birthday or special occasion captured, feel free to contact us. To capture happy memories, so you can look back on them time and time again is something we treasure.